Live Online English Training by UK Trainers
Live Courses
These courses are delivered live by our own qualified native-speaker teachers through our platform, which ensures a high audio and video quality. Students may connect via PC, tablet or smartphone, and actively participate in their lessons.
Our courses are interactive and our learning material can be downloaded from the platform at the end of every lesson. Each lesson is recorded and can be reviewed (e.g. if you miss your lesson).
Effective and efficient method:
Interactive approach specifically designed to develop your listening, speaking, reading and writing skills.
Communicative approach.
Language courses for day-to-day situations and business or work requirements.
Quality – and improving your language skills! – are our main goals!
Our online language courses are divided in levels as laid down by the Common European Framework of Reference for Languages.
We are ISO 9001:2015 – sectors EA 35-37 certified (design and provision of language training).
Delivered through our Partner Intelinguae, London.
Course Details: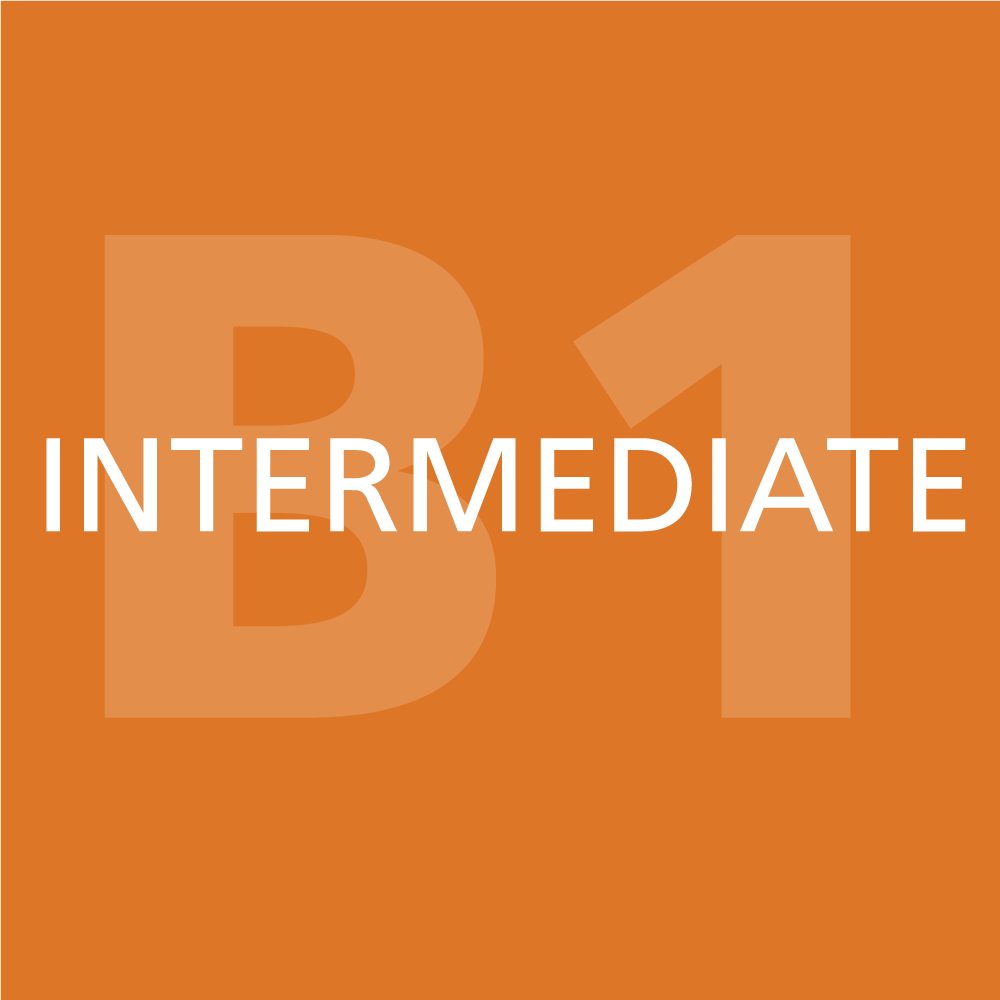 English Intermediate Level ( CEFR Level B1)
For Working Professionals and Job seekers who wish to increase their fluency in English speaking.
Course Duration: 28 Hours

Course Fee: @ USD 300 | USD 150
Register Now
Download Syllabus
Know your level of proficiency by taking a quick test. Click Here to Take English Proficiency Test Now !!